Spontaneous help with dad's car:
Students from Bad Kreuznach drive their private cars to Croatia to bring relief supplies directly to the people. Because of the television reports the students do not want to rest, they want to help quickly and without complications, so they pack packages for their peers in the former Yugoslavia.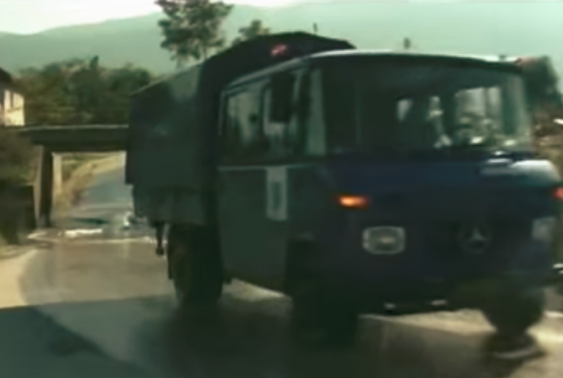 300 schools in Rhineland-Palatinate collect relief supplies:
30 tons of relief supplies is collected. The pupils don't want to send the supplies "in blind", instead they want to be present when the aid reaches its destination. The name "Schüler Helfen Leben" is created.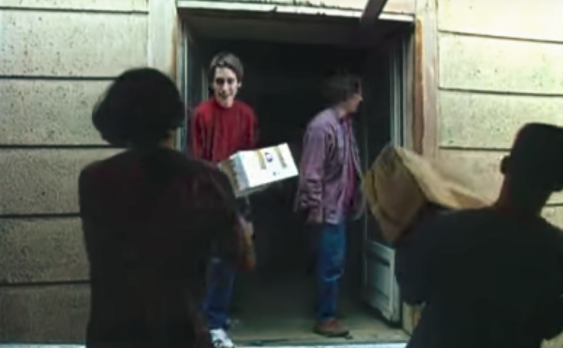 "Every student gives a coin"
About 750.000 euros are collected nationwide. Nobody expected this. SHL use the money to rebuild numerous schools.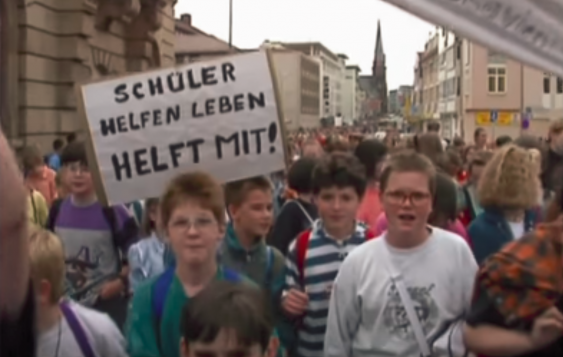 Participation in the reconstruction of the primary school VII in Mostar
Together with the EU administration in Mostar and a financial contribution of over 1 million euros, the school is being rebuilt. In terms of equipment, it becomes one of the best schools in the region.
Creation of 500 places for kindergarten children in Sarajevo
After heavy weapons are withdrawn from the centre of Sarajevo in February 1994, kindergartens can be rebuilt. SHL refurbishes five large kindergartens in the capital.
Rebuilding of the school for people with deafness
SHL renovates the school for people with deafness "Nemanja Vlatkovic", which was recognised throughout Europe before the war and in which 50 pupils are taught.
Educational materials for over 48,000 students
SHL distributes 1,200 boxes of pens and notebooks and 400 boxes of sports equipment such as balls, as well as 200 boxes of teacher's* equipment and 400 other boxes of art teaching materials throughout Bosnia and Herzegovina.
First summer camp in Zuljana on Peljesac
28 young people from Germany and Bosnia-Herzegovina are camping together on the Croatian Adriatic coast. For the Bosnian young people it is the first time in four years that they can spend a holiday on the Adriatic Sea. For most of the young people from Germany this is their first ever encounter with their peers from former Yugoslavia.
Networking between youth groups from all over Bosnia-Herzegovina and beyond. Young representatives of different groups in society found the first all-Bosnian youth magazine with the significant title: Nepitani ("The Unquestioned").
First Solidarity Action Day
In Schleswig-Holstein, 35,000 pupils get a chance to swap their classroom out with a job of their own choice for a day. More than 460,000 euros are collected at the first region-wide Solidarity Action Day of Schüler Helfen Leben in Schleswig-Holstein. The Social Day will take place every two years.
The SHL house in Sarajevo
SHL is building a meetinghouse for young people in Sarajevo where all groups in society are welcome.
Second Solidarity Action Day
In Schleswig-Holstein and Hamburg, entire classrooms are empty, around 100,000 pupils work for the good cause. At the end of the day, they cheer: over 2.15 million euros is collected for SHL projects in South-East Europe. Who claims that young people are not interested in world affairs?
25 schools is equipped with teaching materials, heating, blackboards, etc.
Schüler Helfen Leben is going on big tour through Germany informing about South Eastern Europe. Young people in Germany demonstrate their solidarity with their peers in Southeastern Europe with "handshakes" on linen sheets.
Founding of the foundation
On March 1, 2002, the Schüler Helfen Leben Foundation is established – the first foundation in Germany to be set up by school students. The main objective is to provide long-term support and financial security for the projects in South Eastern Europe.
First nation-wide Solidarity Action Day
In recent years, schoolchildren from Lower Saxony and Berlin have also taken part, and SHL is now making an effort to mobilize school students throughout Germany for the cause. Around 200,000 school students are involved, collecting over 2 million euros in total.
Decisions in the hands of the school students
From 2006, the students themselves decides where the 2 million collected euros will go! At the "PAT" (ProjektAuswahlTreffen), around 300 delegates from all participating schools will decide which projects to support.
Founding of the nation-wide union of student councils in Bosnia Herzegovina
The SHL office in Sarajevo is actively supporting the establishment of the first nationwide union of student councils in Bosnia and Herzegovina. At the same time a youth media organization is founded, with the support of SHL, whose youth magazine soon appears regularly in the daily newspaper "Oslobođenje".
"Youth makes change happen"
Schüler Helfen Leben joins forces with six other European youth organisations to form the umbrella organisation SAME (Solidarity Action Day Movement in Europe).
Schüler Helfen Leben turns 20
In October, a big anniversary celebration will take place in Berlin with guests from schools, politics, business and society. There they will look back on 20 years of unparalleled student involvement. The main speech will be held by Schleswig-Holstein's Prime Minister Torsten Albig. The ceremony will be followed by a two-day future conference.
Projects in Syria and Jordan
On the eighth nationwide Solidarity Action Day, pupils once again leave their social footprint. For the first time they support Syrian refugees in Jordan. Just like in 1992, Schüler Helfen Leben is of the opinion that they also want to stand up for children and young people in those regions – especially in times of war and displacement.
Emergency aid for refugees
When the main escape route of refugees suddenly runs right through the middle of Southeast Europe in the summer of 2015, SHL sets up an emergency aid fund. As a result, around 60 small aid projects is supported quickly and unbureaucratically.
25 years of SHL. 25 years of active engagement; by young people for young people. 25 years of remembering conflicts that are no longer in the news, but still remain there.
Learning and living democracy
Schüler Helfen Leben experiment and converts the foundation into a participatory youth organisation. Will this work? Of course it will. The average age of our board members is 21 years.
Since July 2018, Schüler Helfen Leben, together with the European umbrella organisation Solidarity Action Day Movement (SAME), has been organising international youth encounters with young people from all over Europe – targeted against division and hatred and for European understanding and a solidary, cosmopolitan and democratic Europe.